Secure Solutions for "Card Not Present" Payments
The Talech Point of Sale Software includes a suite of secure, web-based solutions that enable you to accept and manage customer payments when an actual payment card is not present for a transaction swipe.

Business Management
Manage inventory, sales, and employee hours with detailed reports.

Sales Growth
Detailed reports arrive daily allowing you to track which products and employees are the best performers.

Make Better Decisions
Talech identifies patterns in your data and provides recommendations to help you run your business more efficiently.

Choose Your Model
Talech POS systems come in either an all-in-one countertop model or a tablet model made to perform with an iPad.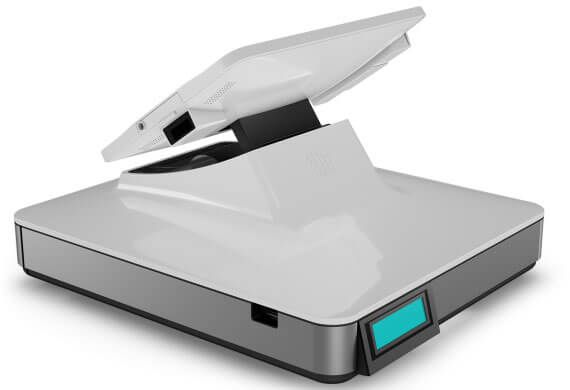 Elo PayPoint All-In-One POS System
All-in-one, Elo PayPoint for the Apple iPad integrates cash drawer, credit card reader, barcode scanner, receipt printer, and customer facing display, for yourTalech software application. The flip-for-signature docking tray for the Apple iPad encourages shopper engagement and electronic receipt delivery. Retail peripheral expansion is supported by an additional serial port. iPad charging supported when docked.
Dimenisons: 13.5" x 15.7" (343mm x 399mm)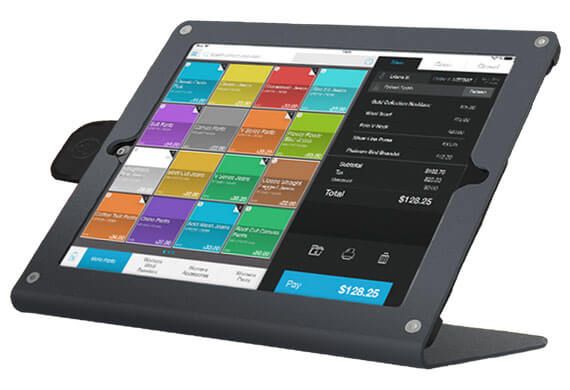 Tablet POS Bundle System
This kit includes:
Apple iPad Air, 32GB, Wifi
Simplicity iPad stand
Ingenico iCMP payment terminal
MMF Val-u Line Cash Drawer
Epson TM-T20II receipt printer
Epson TM-U220B kitchen printer
6′ Micro to USB Cable, Black, New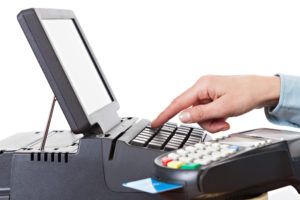 Industry leading Point Of Sale Systems
POINT OF SALE EQUIPMENT
Rackmount LCD Touchscreen Monitor and POS-terminal. Point of Sale System, isolated on white background. Point of sale equipment gives your business the flexibility to track sales efficiently while integrating with your credit card processor to easily accept payments. At American Merchant, we offer state of the art POS system for small business enterprises nationwide. We carry a full line of POS systems, POS software, POS receipt printers, and more. Our equipment comes with everything needed to get your sales system set up and ready for your retail locations.
When you need the best POS system for sale for your business, look no further than American Merchant. We have taken the time to find only the best equipment in the industry so your customers can enjoy smooth and seamless transaction processes.
INVENTORY TRACKING MADE SIMPLE
The right point of sale systems for small business operations allow each company to track sales efficiently as well as tracking inventory accurately. This minimizes the chances of you running out of inventory since your staff will always be updated on what you have left in stock. POS systems come in a range of options and are available at various price points. At American Merchant, we have the best POS systems offered at competitive prices for your business needs.
Whether you need a complete POS system or you simply need to order an extra POS printer, we have the right equipment offered at low prices. Give us a call for more information today!
CONTACT US
Contact American Merchant for more information about our POS systems for sale by calling us at 1(800) 319-2274 today. We look forward to providing just the right payment processing solutions your business can rely on.