Free Credit Card Terminals
With American Merchant Services, small and medium-sized businesses get free, state-of-the-art credit card readers and processing terminals. We offer a variety of payment solutions (wired, wireless, mobile and online) to meet your business needs. Plus, we'll ship your card reader to you and help you get it up and running, all for no extra charge. Why? Because when your business thrives, so does ours.
Don't pay for credit card processing equipment when you don't have to. Here at American Merchant, we provide businesses with a free, state-of-the-art credit card machine. We offer a variety of different types of payment solutions such as wired, wireless, mobile, or online to cater to your business needs.

Countertop Terminals
Get a free countertop credit card terminal and start accepting all the ways to pay.

Wireless Terminals
For businesses on the move, a wireless credit card terminal allows you to accept credit cards without the need to plug in.

Mobile Terminals
Turn your smartphone into a credit card processor by attaching a card swipe device and make a sale anywhere.

Online Processing
Accept credit cards whether in-person, via mail/telephone order or an e-commerce website with our secure, web-based solution.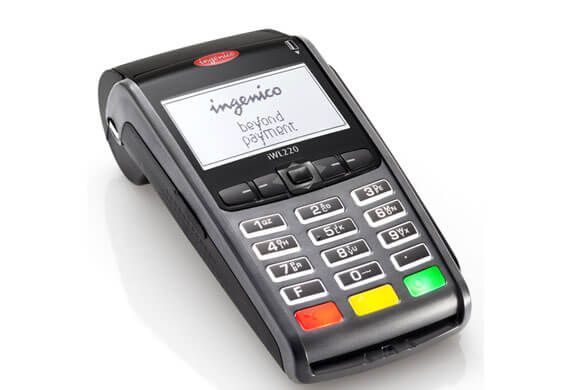 Free Countertop Credit Card Terminals
Ingenico iCT220
Accept Visa, MasterCard, Discover, and American Express with a FREE credit card terminal.
The Ingenico iCT220 allows you to accept Apple Pay & other contactless payment types, EMV chip cards, and regular credit cards. Best of all, free yourself of all liability of fraudulent cards by accept EMV chip cards.
The FREE Ingenico iCT220 comes with everything you need to start accepting payments including a keypad, pin pad, and a built-in receipt printer. The stylish yet compact design makes it easy to use. Just plug into a telephone line or internet connection and you're ready to make sales.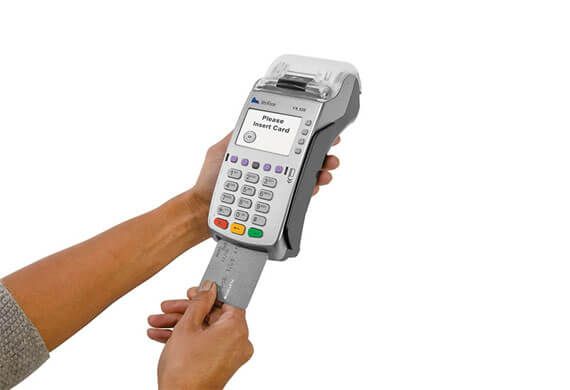 Verifone VX 520
The FREE Verifone VX 520 is a rugged and powerful credit card machine that accepts all payment types, including contactless payments such as Apple Pay, EMV chip cards, and regular credit cards. This countertop unit is designed for easy use which features a backlit screen& keypad, and a built-in receipt printer to get you up and running immediately. The VX 520 is also enabled to accept value-added payments such as gift and loyalty cards.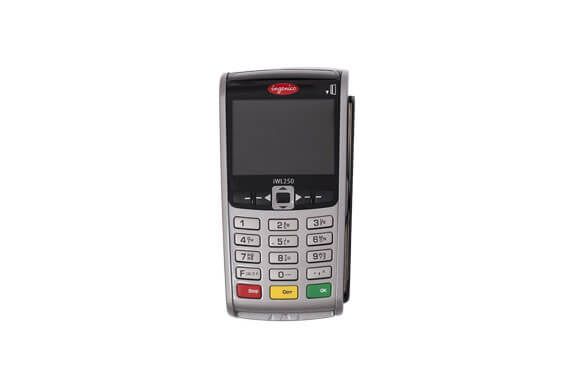 Wireless Credit Card Machines
Ingenico iWL250 – Accept Payments Anywhere
The Ingenico iWL250 wireless credit card terminal allows you to process payments wherever you please by connecting to a cellular signal. Its compact design that is easy to transport and extra-long battery life ensures that you can process payments all day uninterrupted. The iWL250 can accept all payment types, including contactless payments such as Apple Pay, EMV chip cards, and regular credit cards. It comes with a PINPAD, built-in receipt printer, and keypad.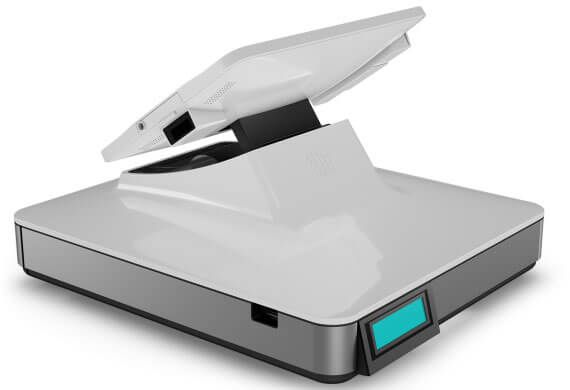 Elo PayPoint All-In-One POS System
All-in-one, Elo PayPoint for the Apple iPad integrates cash drawer, credit card reader, barcode scanner, receipt printer, and customer facing display, for yourTalech software application. The flip-for-signature docking tray for the Apple iPad encourages shopper engagement and electronic receipt delivery. Retail peripheral expansion is supported by an additional serial port. iPad charging supported when docked.
Dimenisons: 13.5" x 15.7" (343mm x 399mm)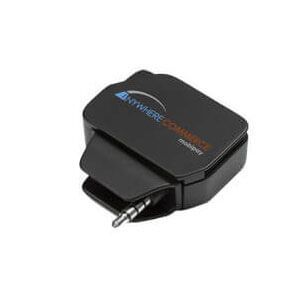 Turn Your Smartphone or Tablet into a Credit Card Machine
Rambler 3.0 Mobile Card Reader
The Rambler 3.0 Mobile Credit Card Reader connects directly to your mobile device or tablet, and comes with a free payment processing application. Get real-time authorization for both swipe and keyed transactions. Use your screen as a signature capture and email receipts immediately to your customers.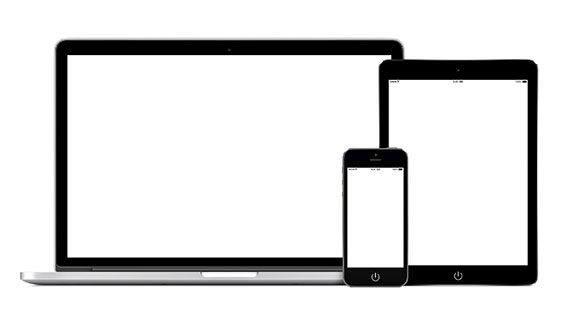 Online Processing
Whether you have an online, telephone order, or mobile based business, our secure payment gateway, Authorize.Net, can enable you expand your business and much more. The Authorize.Net payment gateway offers many features that include the following:
eCommerce: Integrate Authorize.Net into your website and start accepting payments from your website's shopping cart.
Recurring Billing: Have a recurring billing based business? Integrate customer's information and let Authorize.Net do the rest for you.
Virtual Terminal: Take payments over the phone or by mail from any computer using the online virtual terminal
Fraud Prevention: Automatically identify, manage, and prevent orders that raise red flags to avoid potential costly fraudulent transactions.